Crimea State Medical University Russia
Indian students in recent years have been opting for offshore institutions to pursue medical education. In India the limited number of seats in government medical colleges and the exorbitant fees in private colleges force many students to search opportunities abroad. Crimea State Medical University Russia, Asia and Europe are offering medical degrees equivalent to MBBS. There are many such universities and institutes approved by the MCI.
The Crimea state medical University Russia is one such most sought-after universities. It is one of the most prominent medical institutes of Russia. The university provides English medium courses for foreign students in the field of General Medicine (MBBS) since 1999. The University, which started functioning as an autonomous unit in 1931, now imparts medical education with 6 faculties and 54 departments.
The Crimea State Medical University is known for maintaining the standards of global competitiveness. The University also keeps on modifying and upgrading its teaching methods to catch up with the global trends. The Crimea State Medical University Russia fee structure 2020 is most reasonable for students looking for a moderate budget.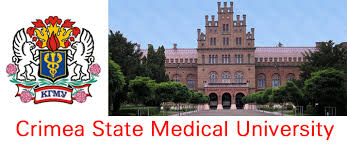 Well Wisher Can Assist to get admission at Crimea State Medical University
Well Wisher is one of the most reliable education consultants in Delhi for the students seeking admission into foreign medical universities. We provide counselling and assistance in selecting the right university and course as per your need and budget. We assist in each step from pre-admission documentation to post departure formalities.
Our admission experts are just a call away to guide you through the admission process into a foreign Medical university.
Benefits Of Crimea State Medical University
Crimea State Medical University is a government university and one of the best medical colleges in Russia teaching fully in English.
Crimea State Medical University is MCI approved medical college in Russia
The highest passing ratio in MCI Screening Test .
The university has 100 years of dedicated medical studies being taught to thousands of graduates in the past. The university has teaching experience of 19 years to teach in the English language.
It is very much suitable for the students looking for low-cost MBBS universities in Russia. The total fees structure Crimea State Medical University fees structure is unbelievable for such a large, reputed and experienced university providing all the grand infrastructure of Russia.
Crimea State Medical University hostel fees are extremely low. It is even lower than India! Also, they offer a new building at the campus for the international students.
Crimea State Medical University Russia Accommodation
Crimea State Medical University have hostel on campus. The rooms are shared by 2 – 3 person. Students are not allowed to go out after 10 pm without permission. All foreign students are accommodated in the hostels located on the campus near the educational buildings. It accommodates 2400 students with rooms for 2-3 persons in modern buildings with all comforts, spread in a huge area of 34000 sq m. The Hostels operate a restricted admission policy and have tutors responsible for security matters. Thirty uniformed security officers patrol and monitor the campus 24 hours a day.
| Crimea State Medical University | TUITION FEE / YEAR | HOSTEL FEE / YEAR | TOTAL FEES FOR ONE YEAR |
| --- | --- | --- | --- |
| 1st Year | 4800 US Dollars (336,000 INR) | 200 US Dollars (15,000 INR) | 5000 US Dollars (350,000 INR) |
| 2nd Years to 6 Years | 3500 US Dollars/yr. (245,000 INR) | 200 US Dollars/yr. (15,000 INR) | 3700 US Dollars/yr. (259,000 INR) |
1 USD = 70 rupees (Subject to change as per exchange rates)